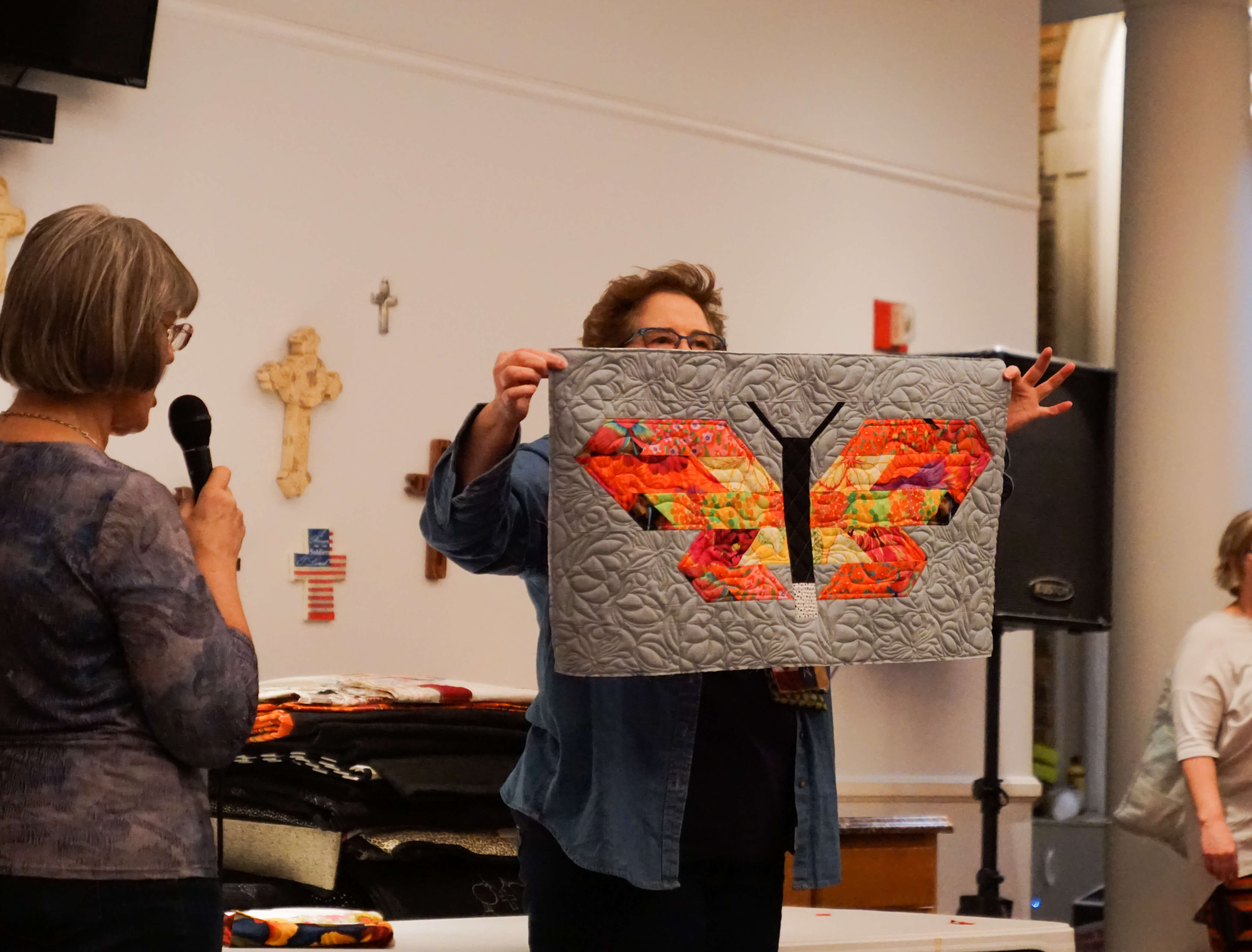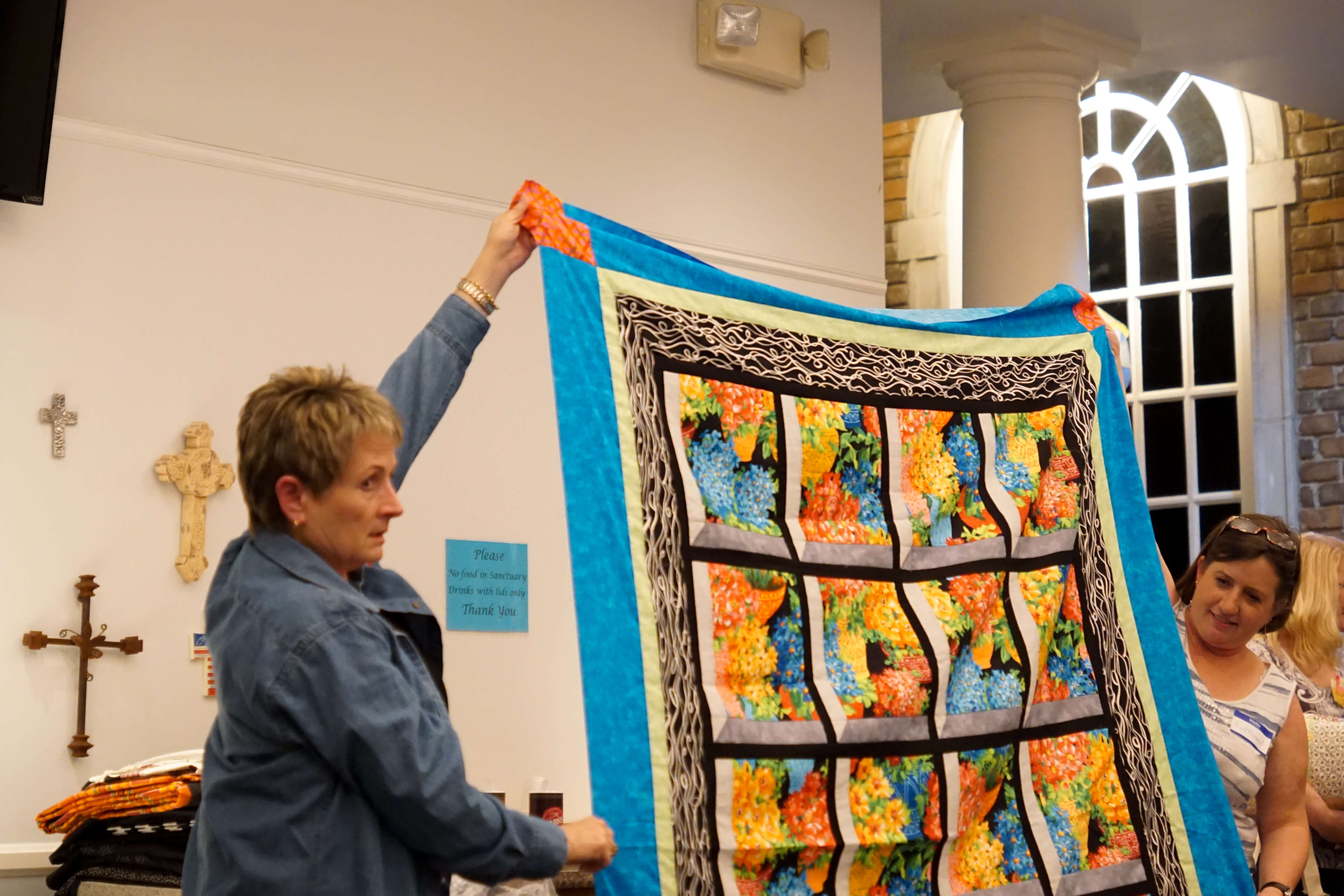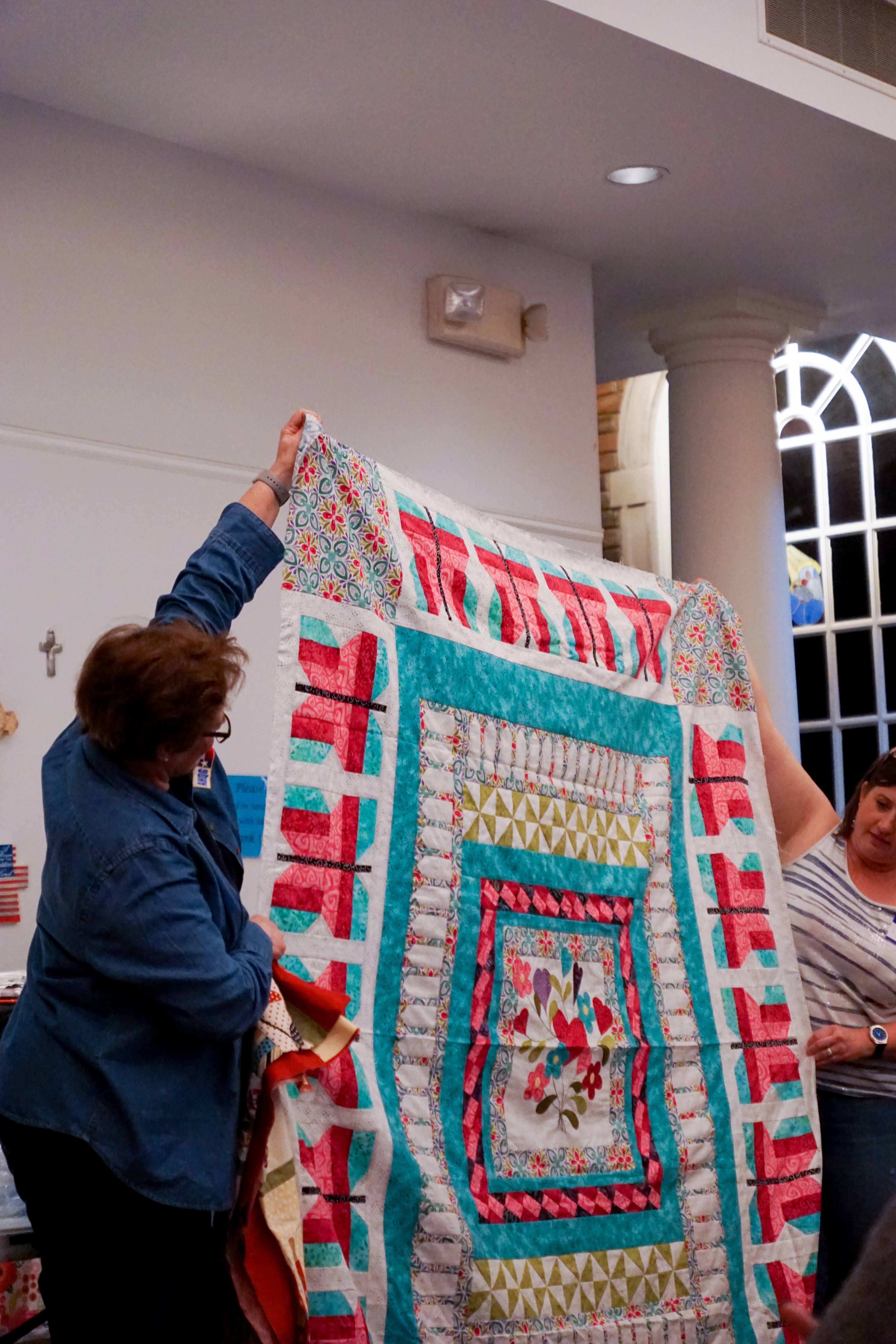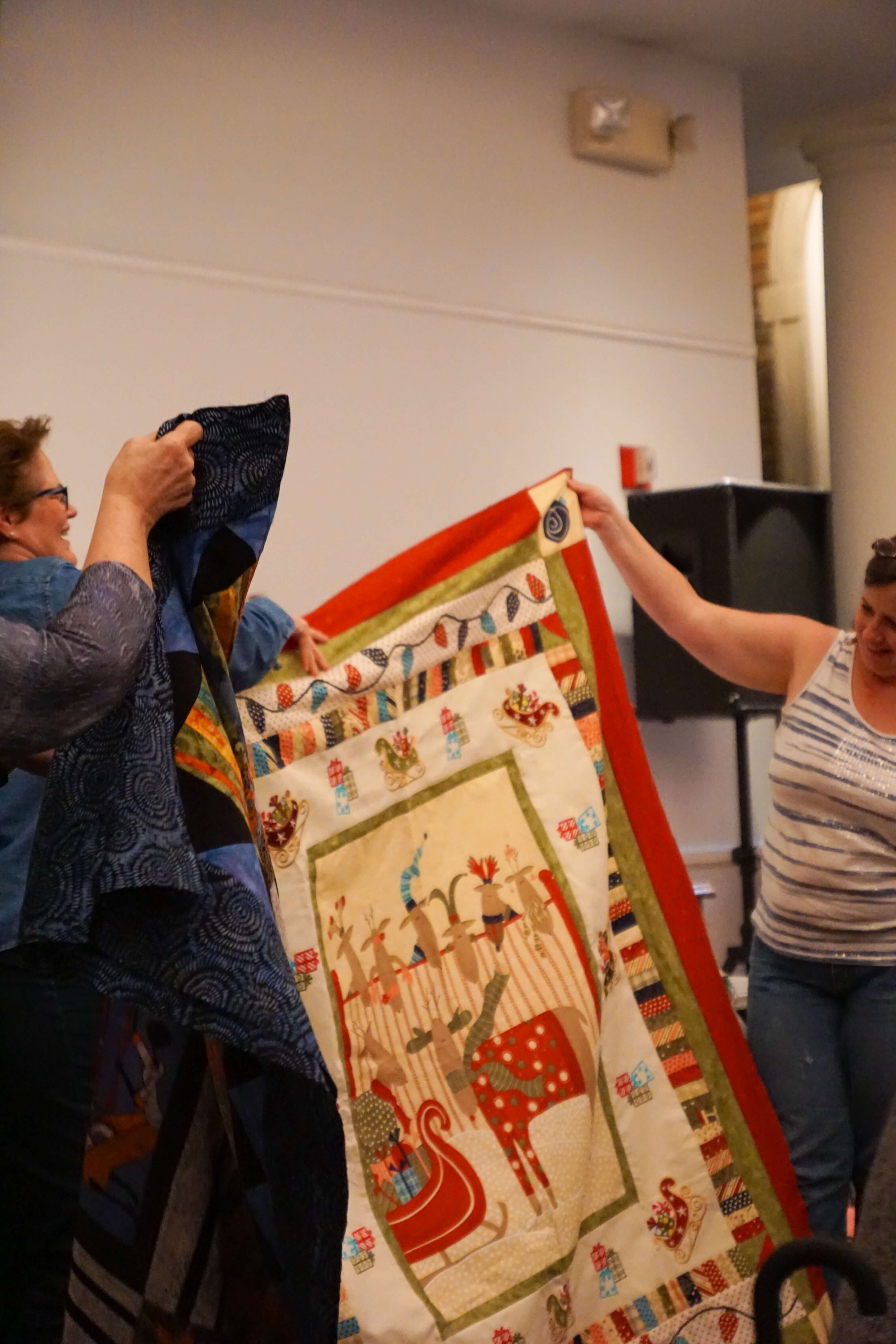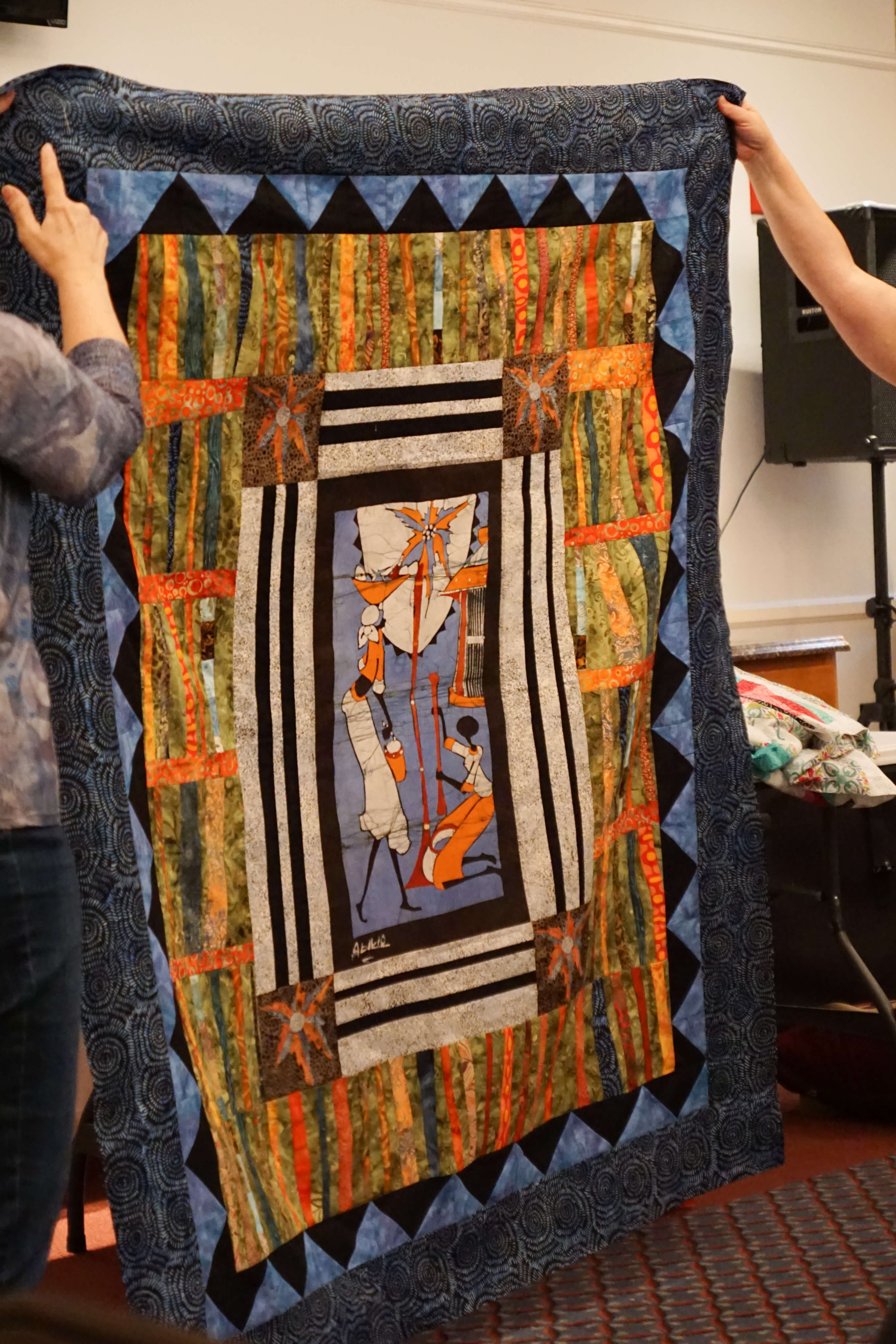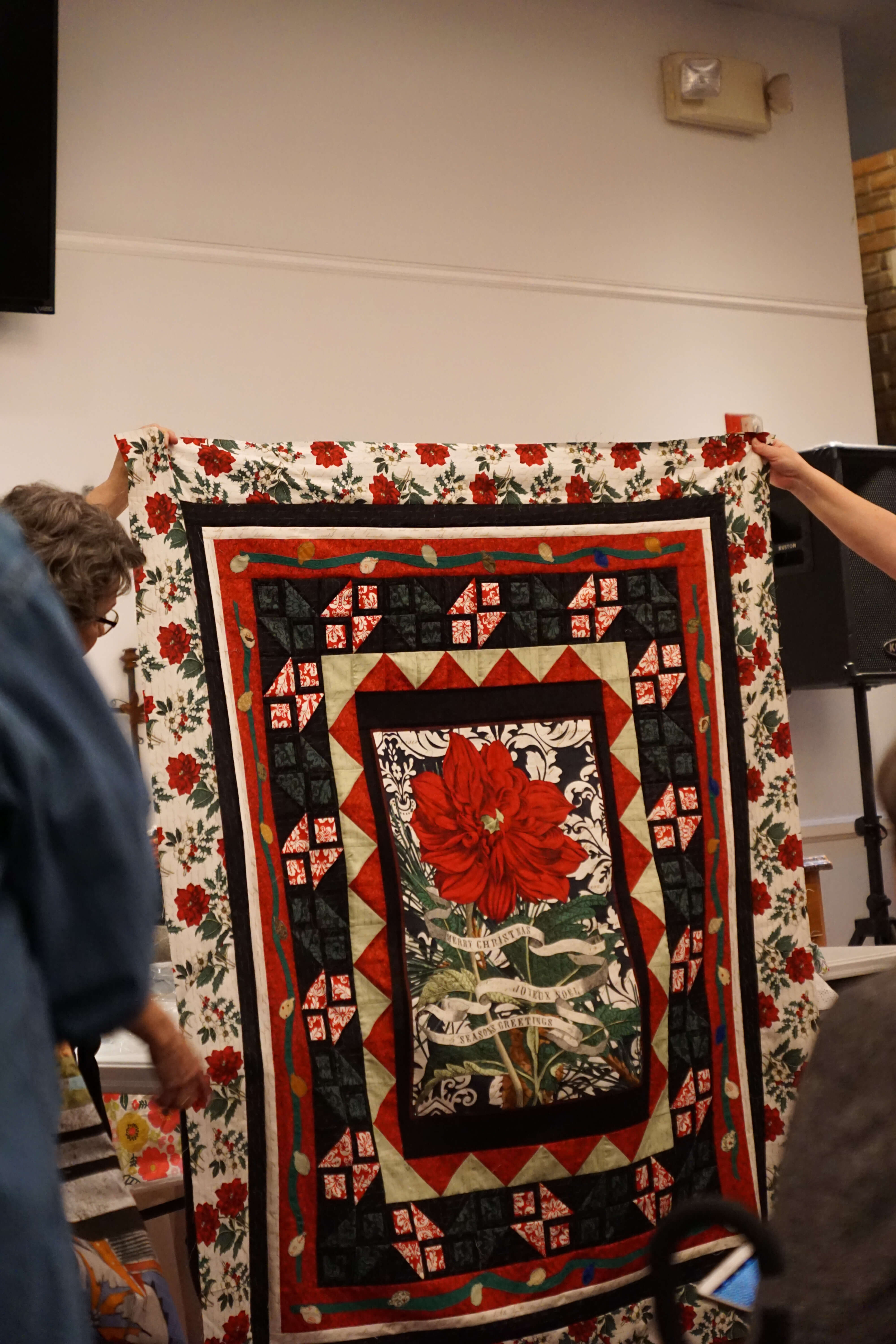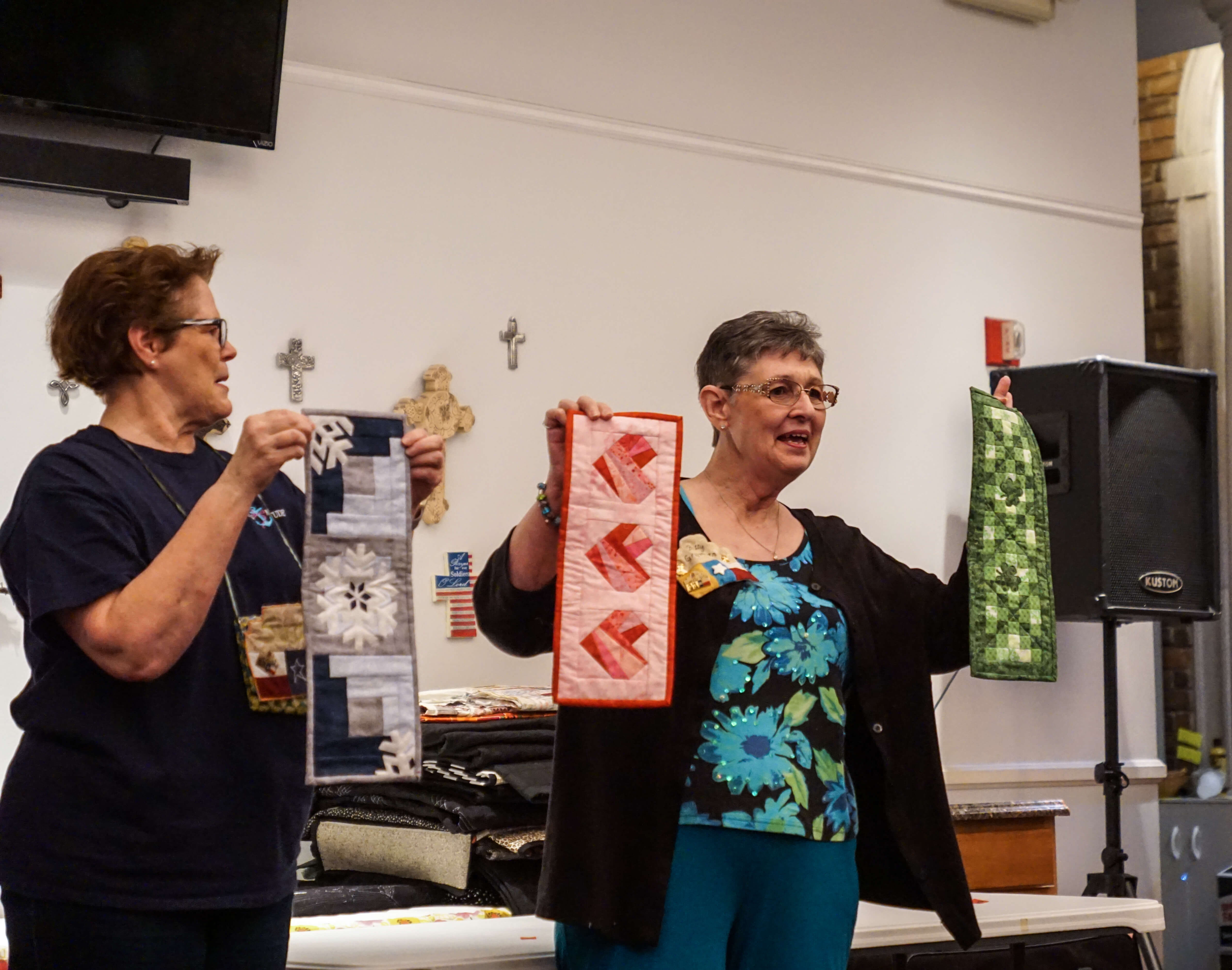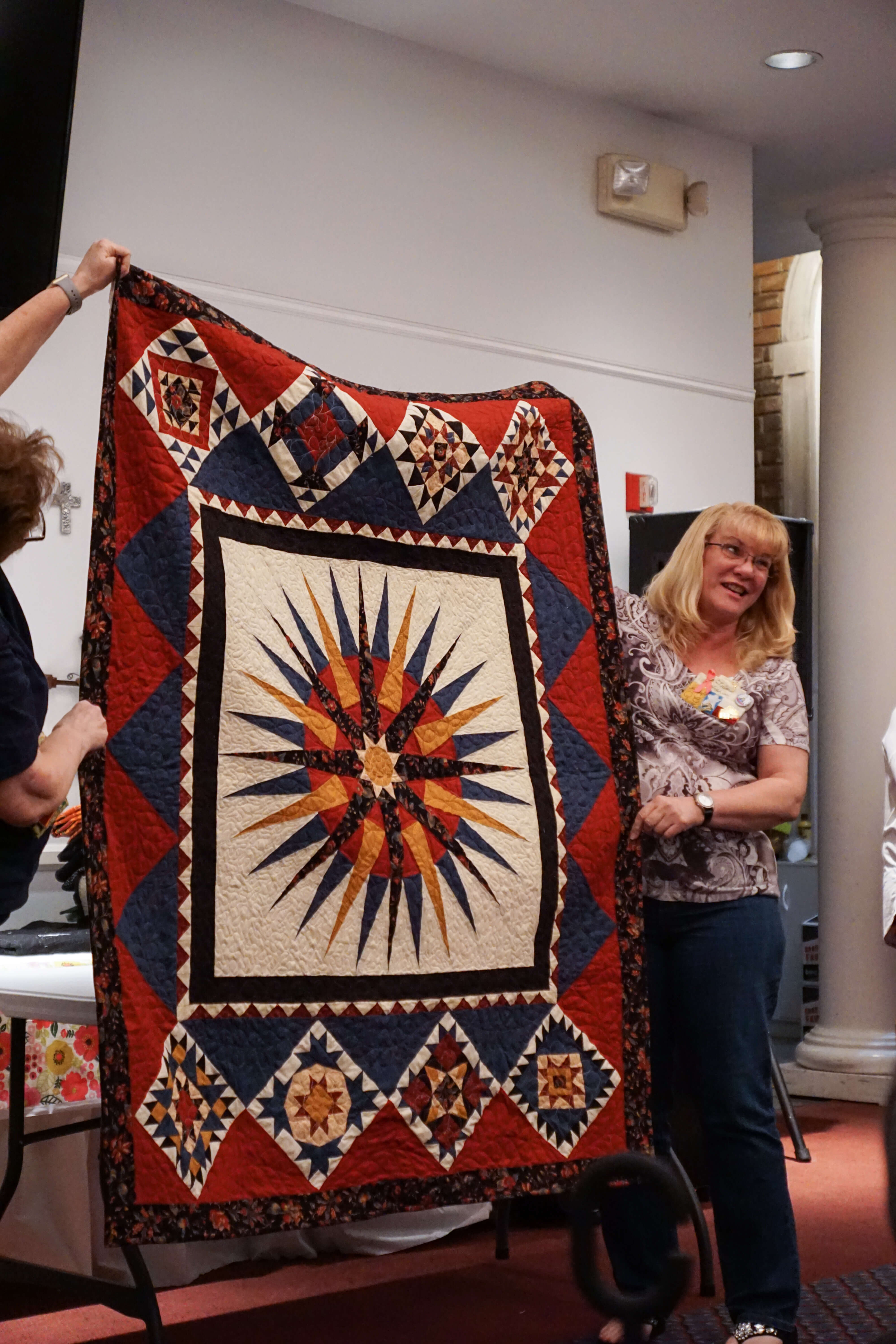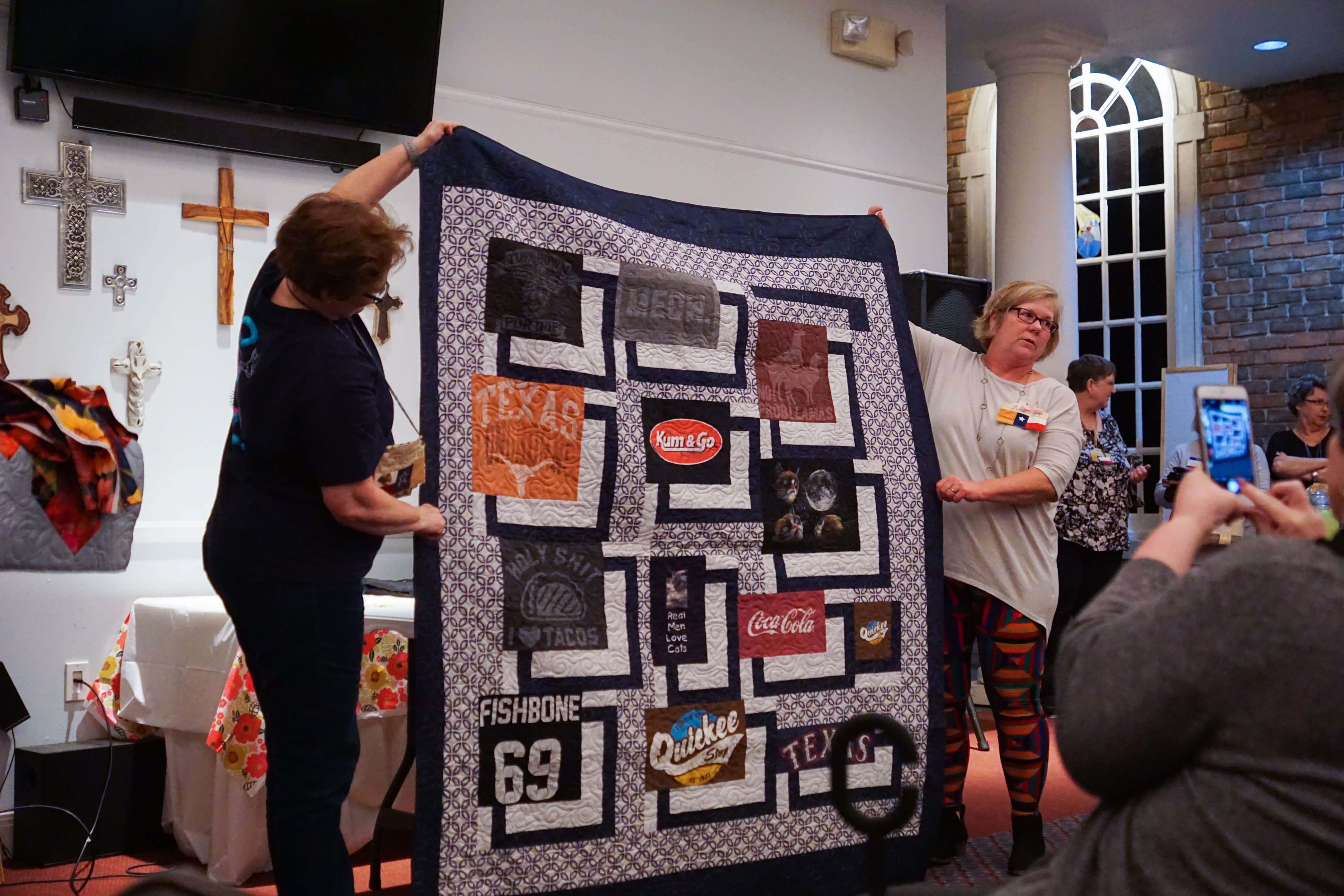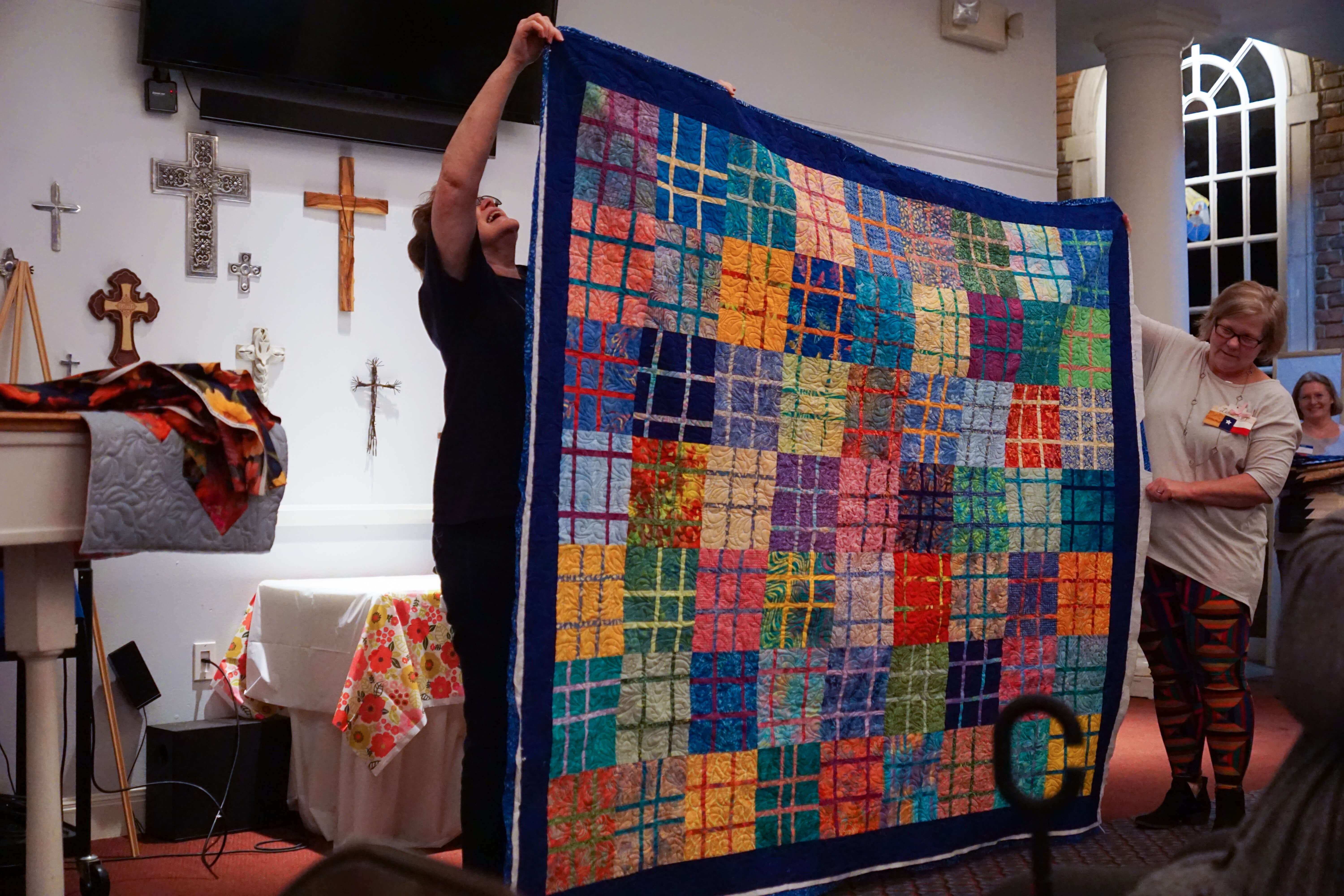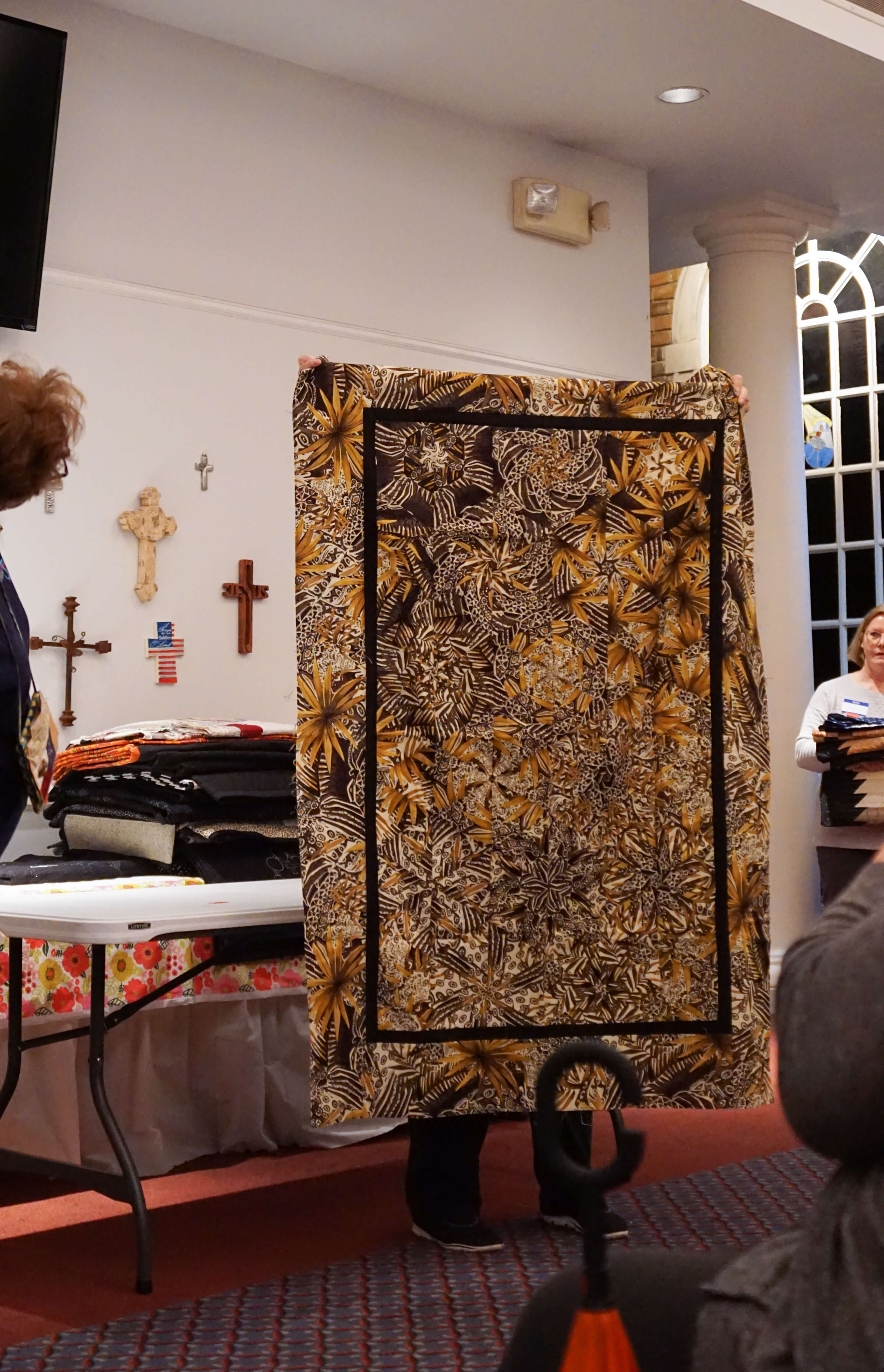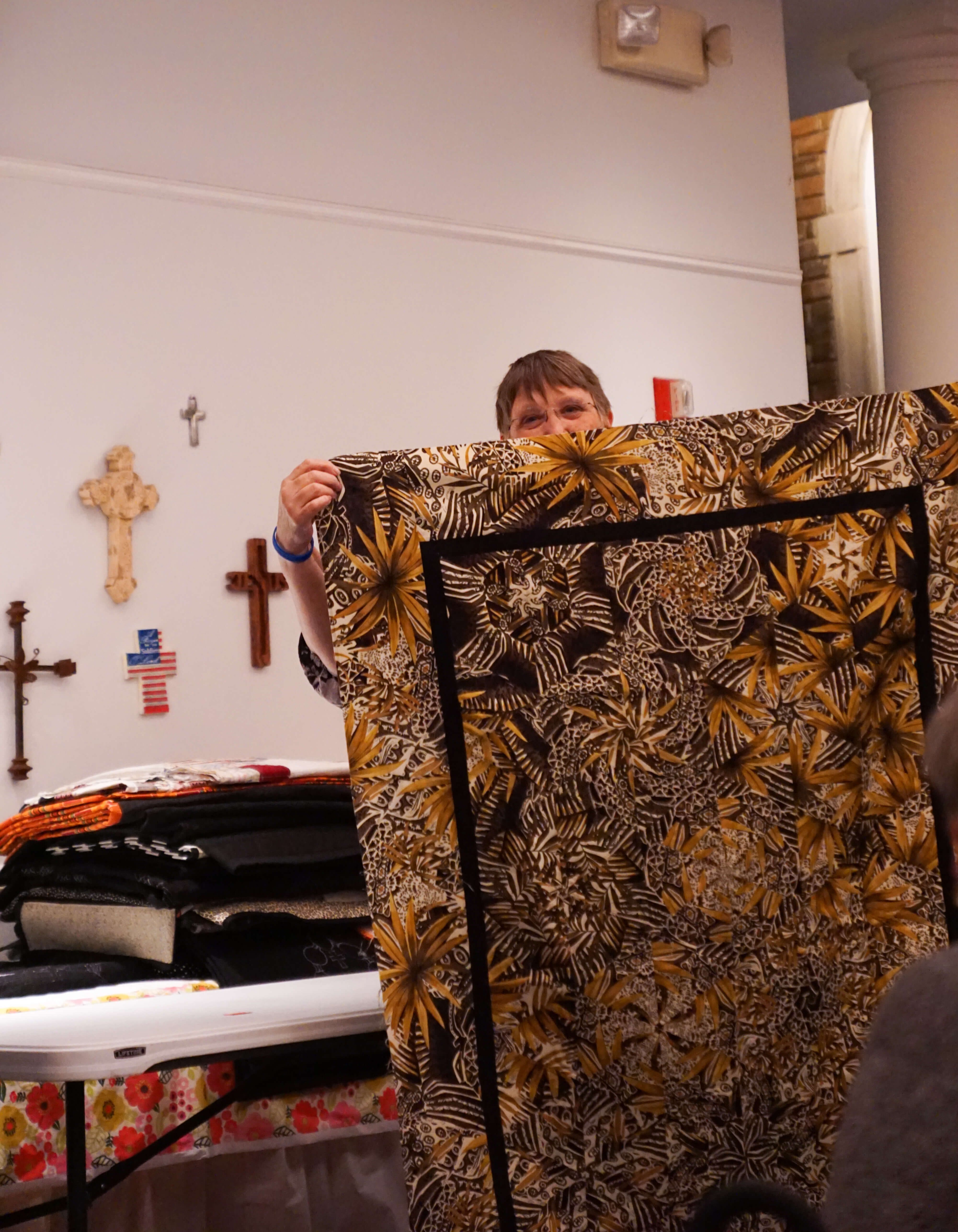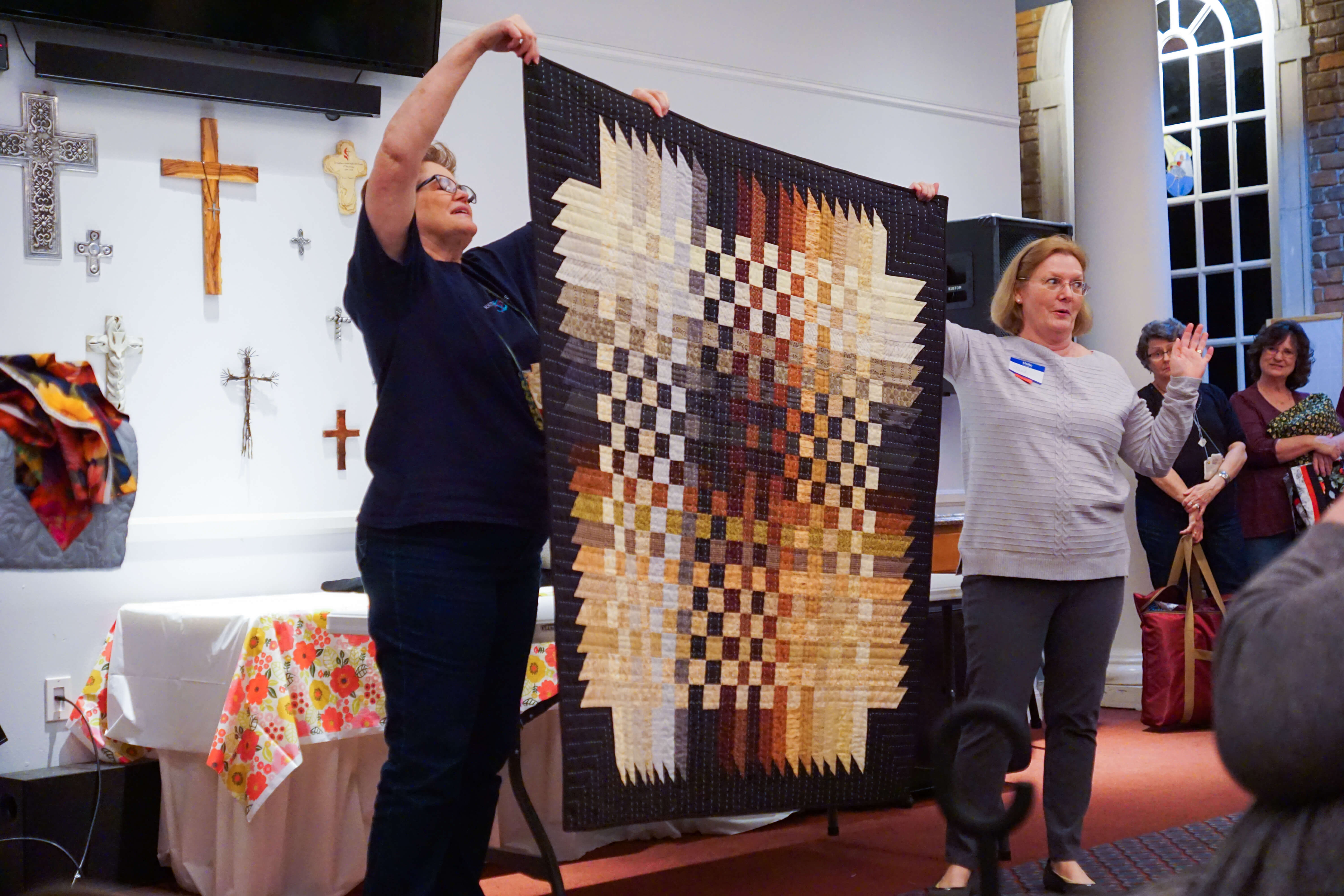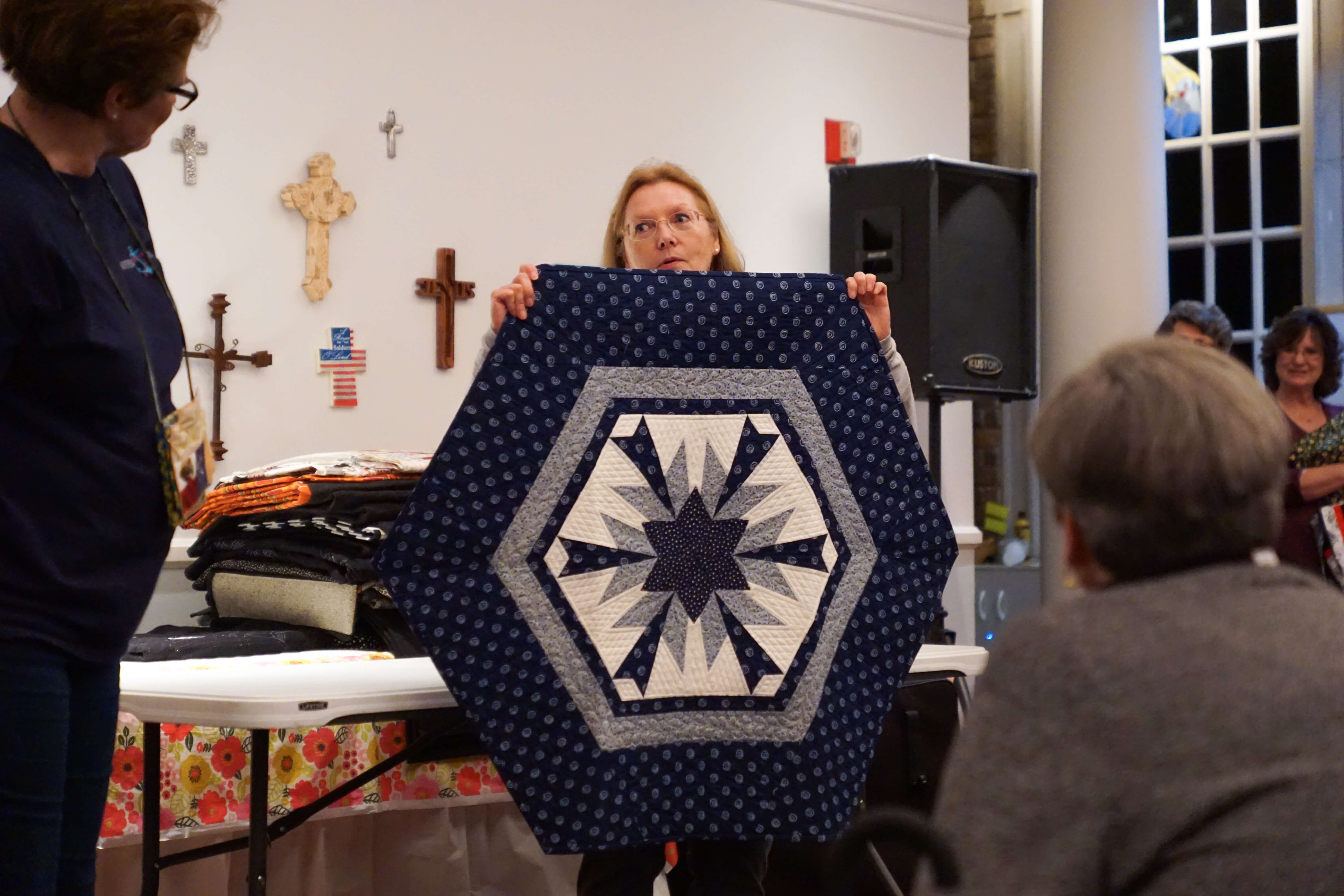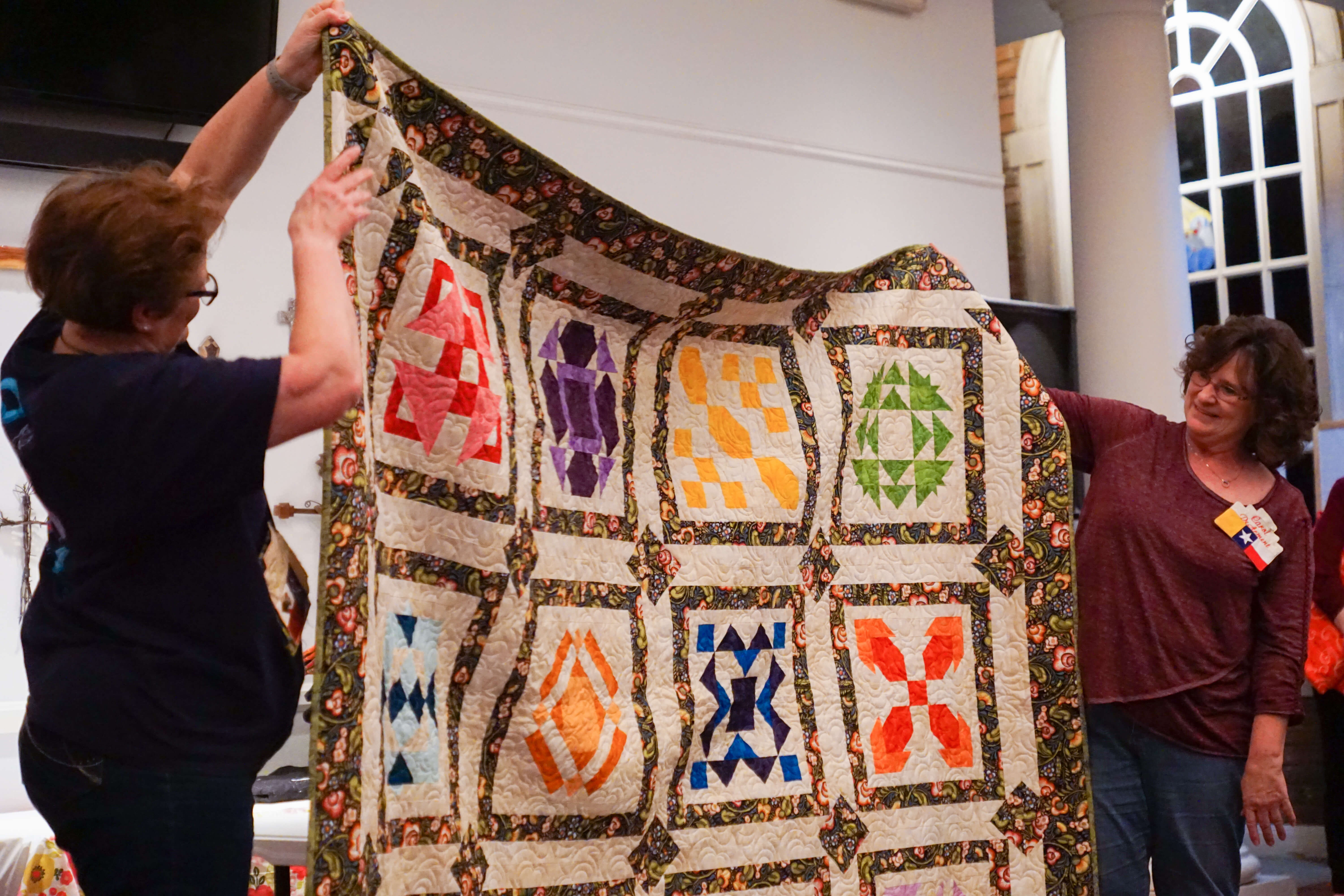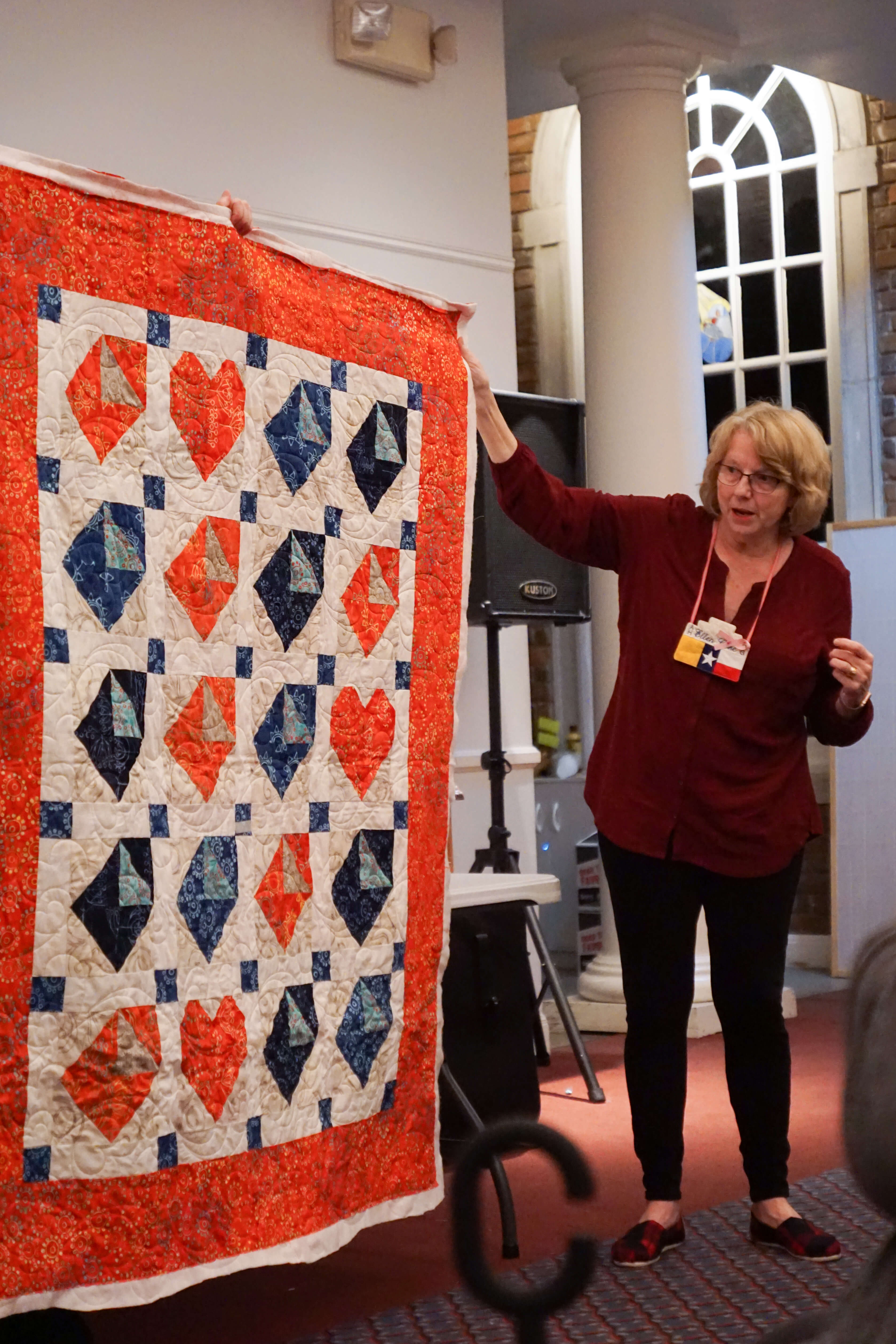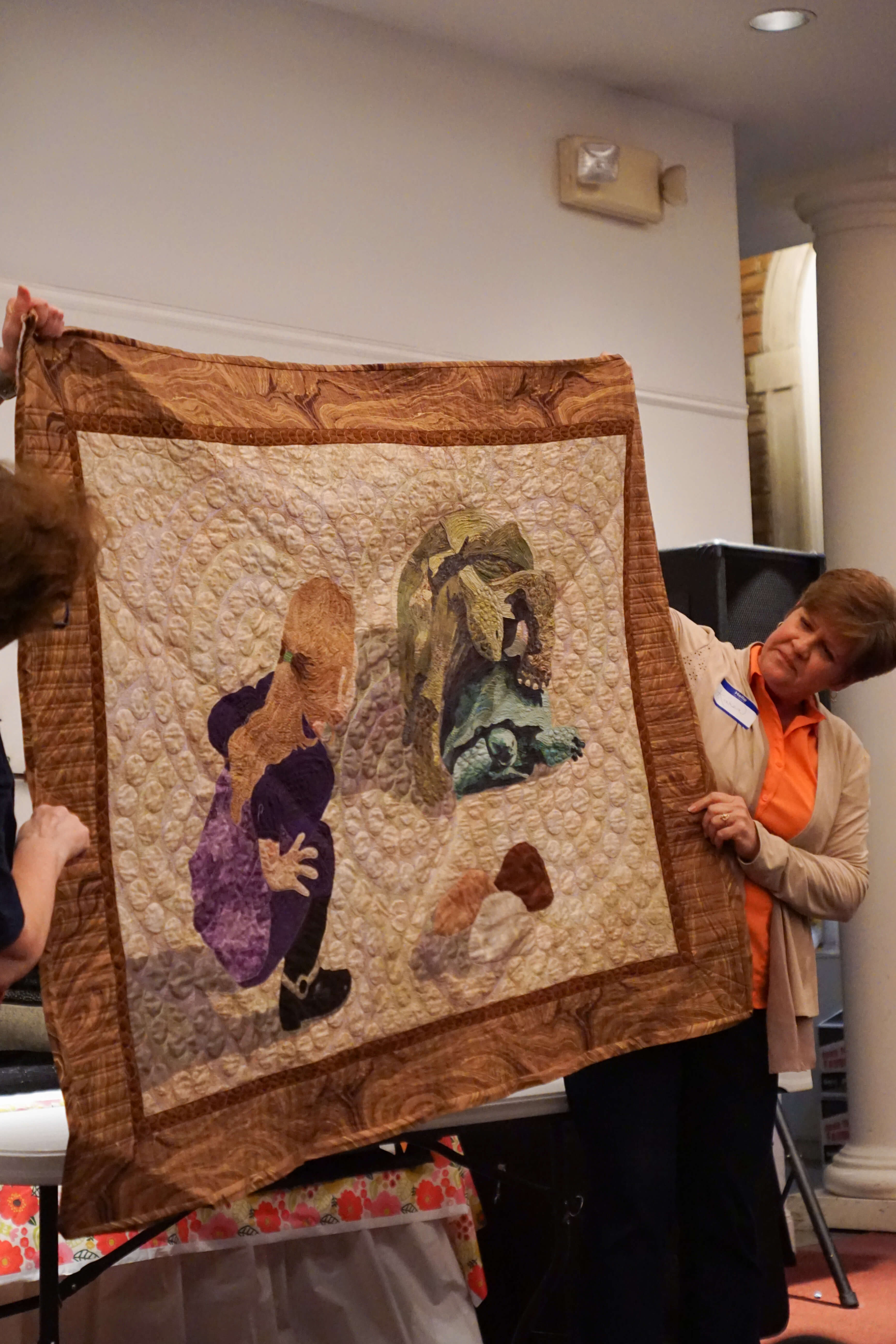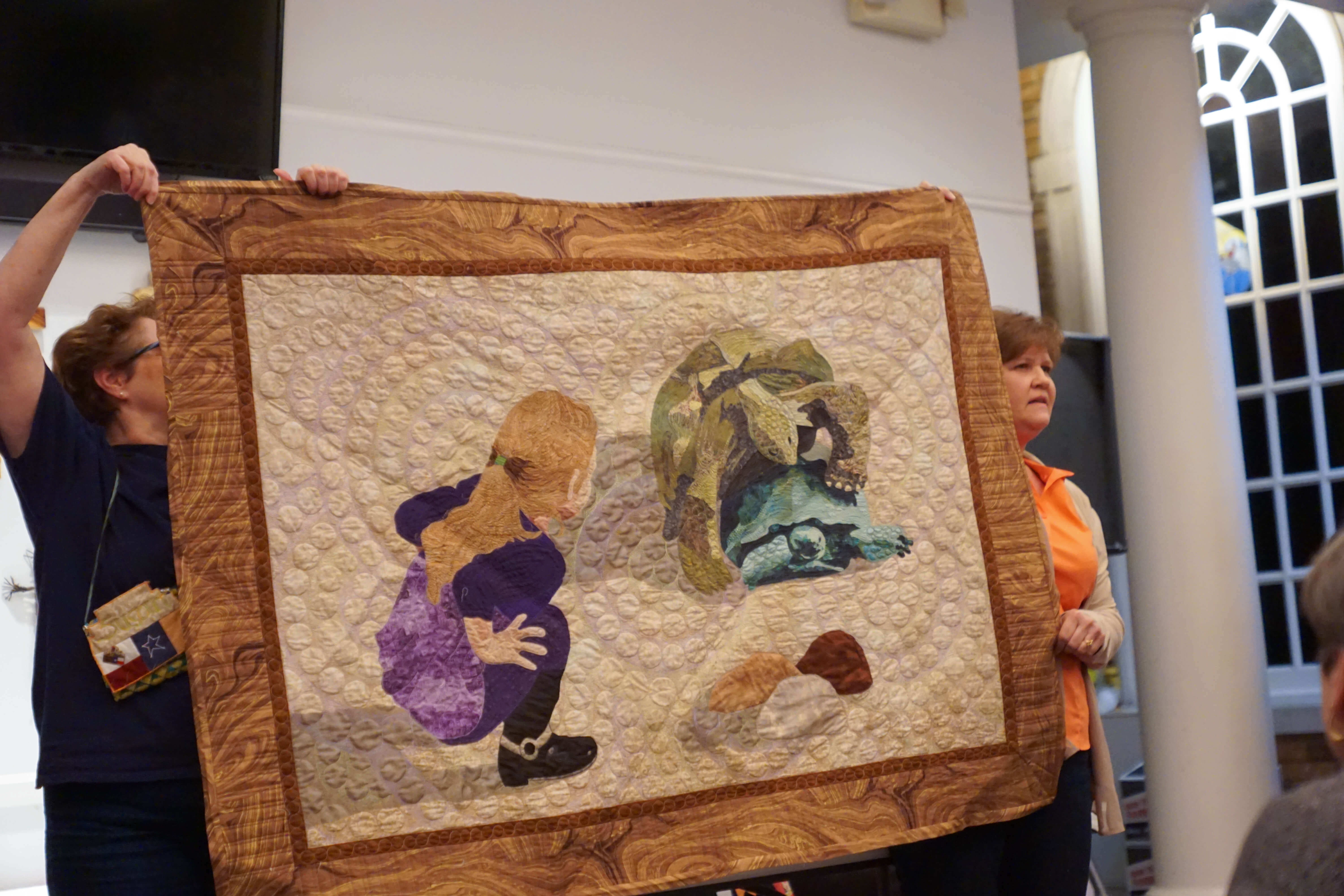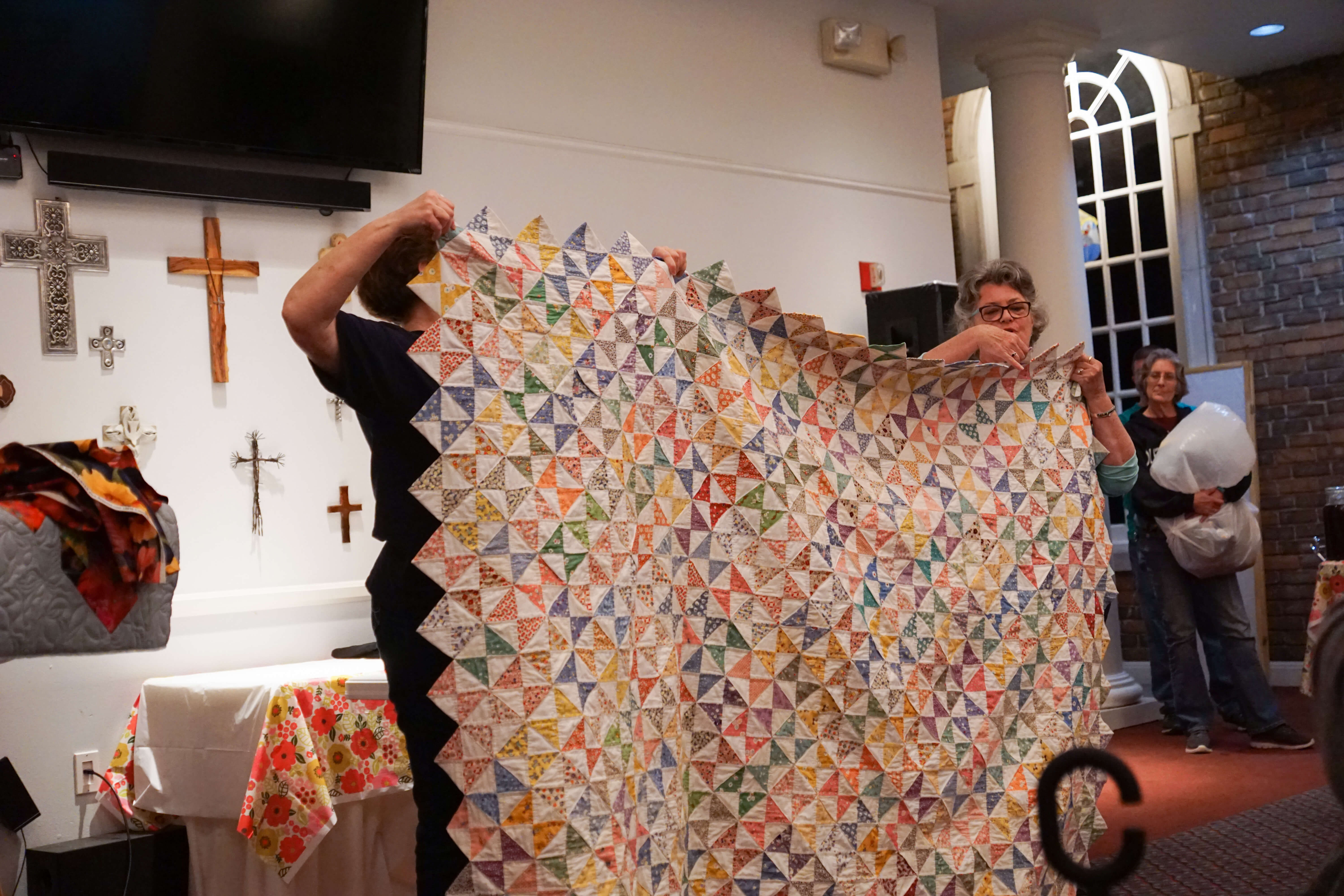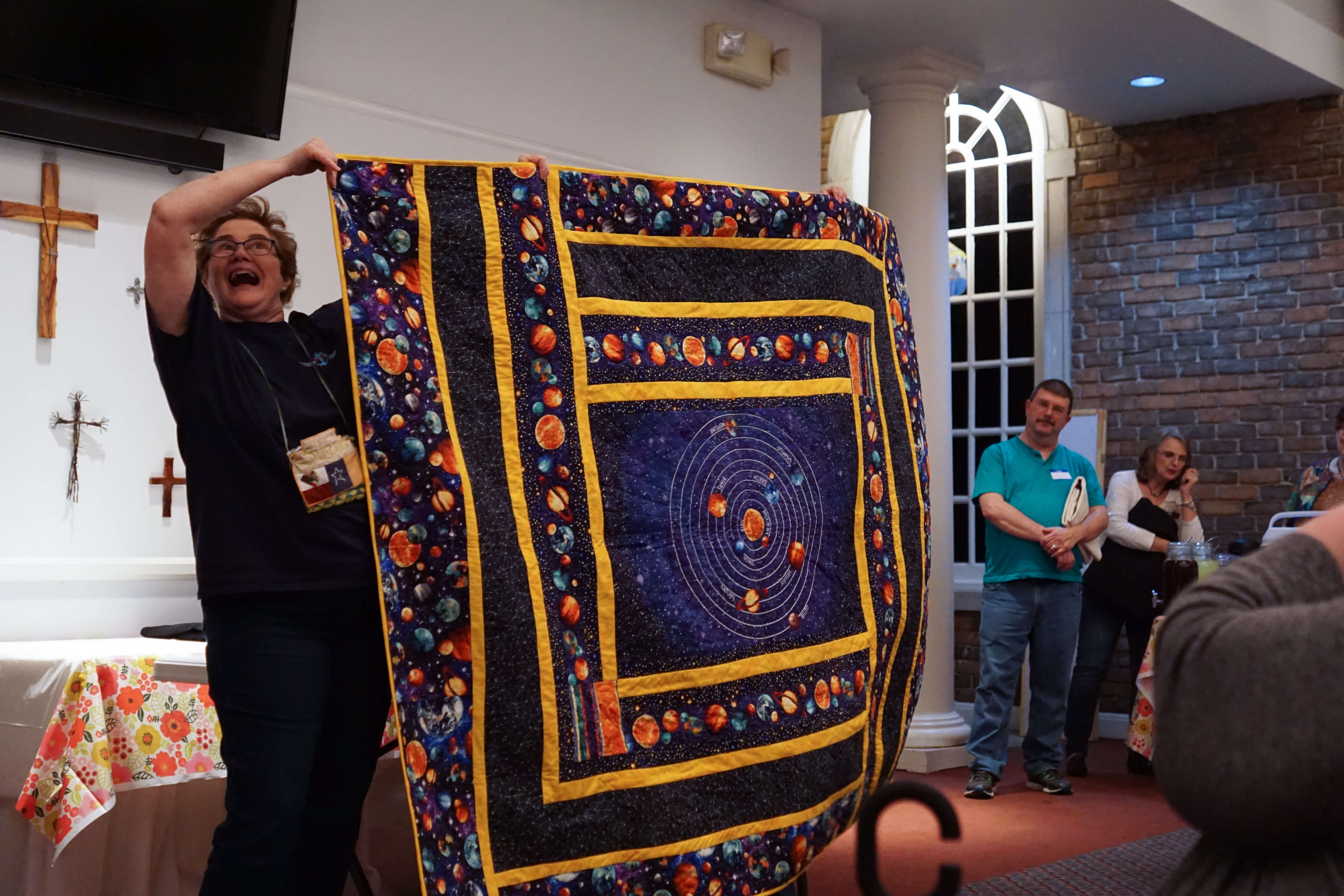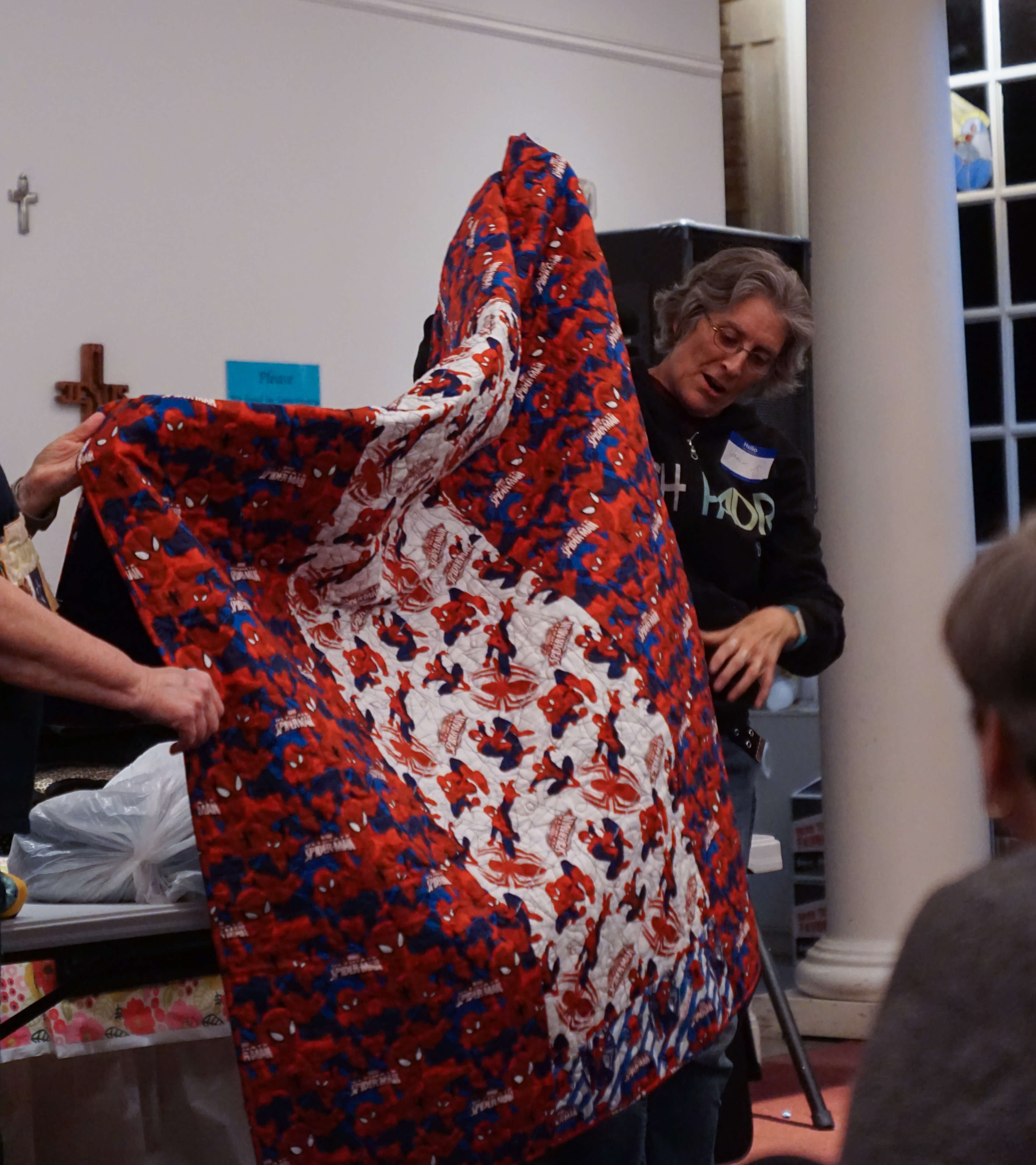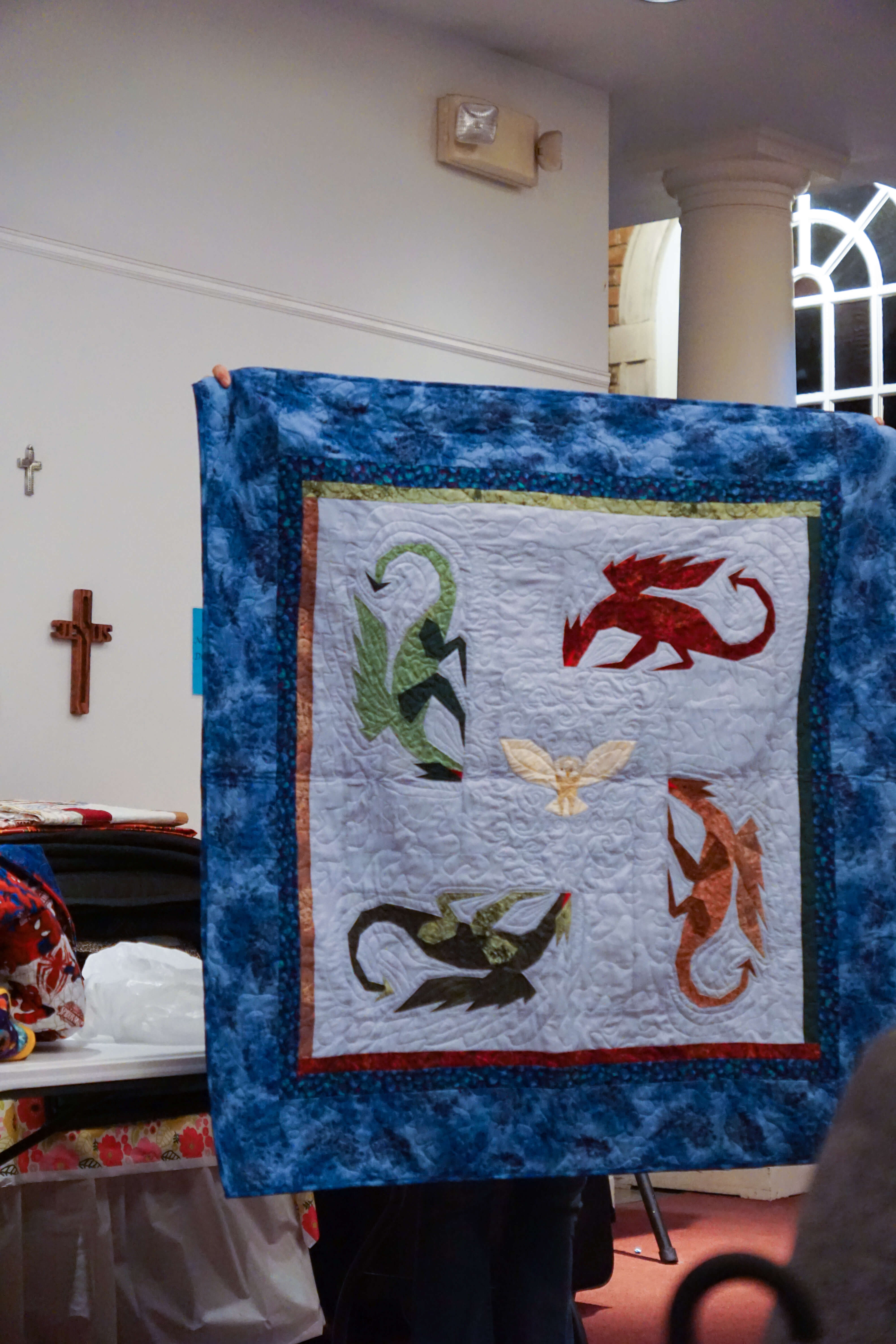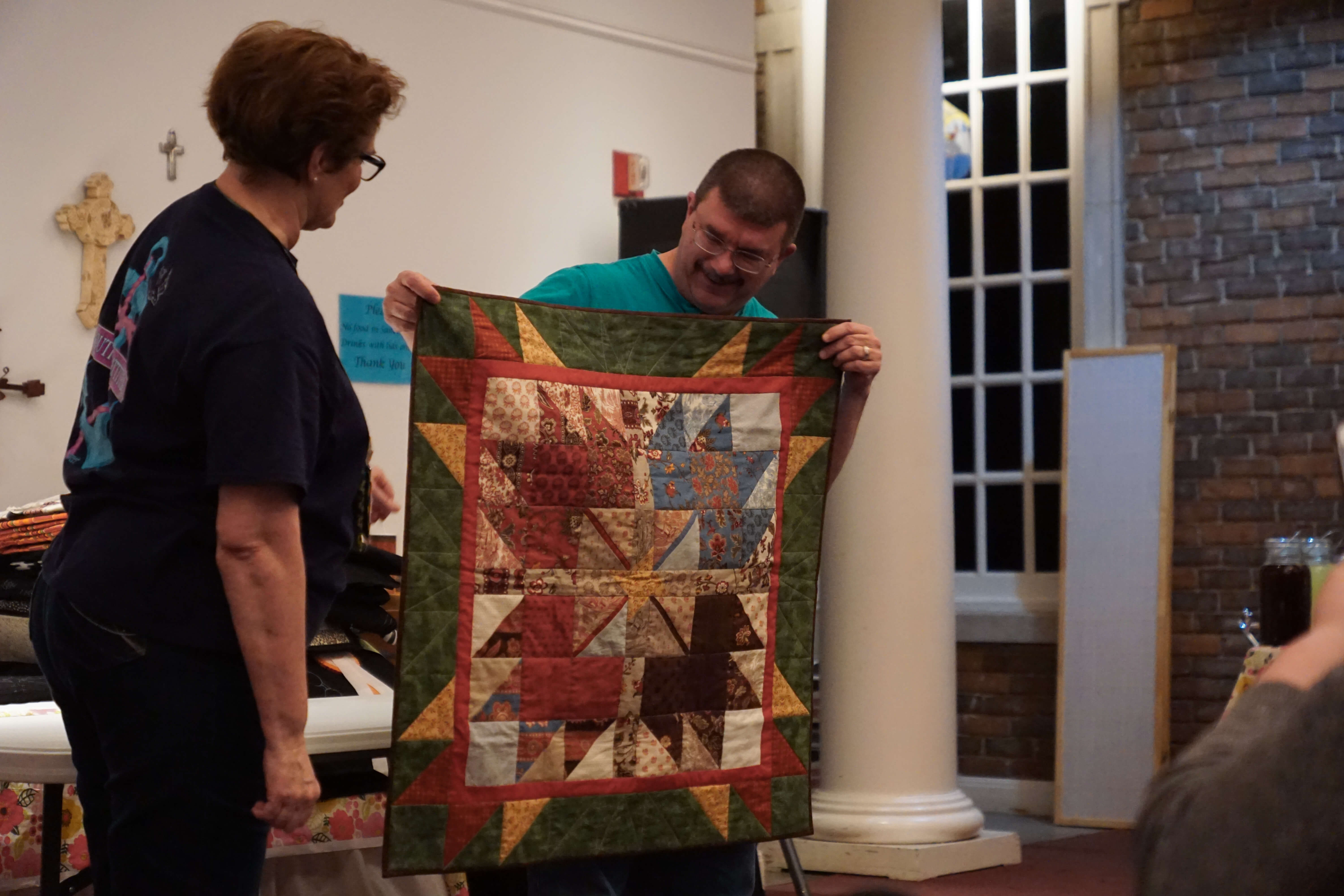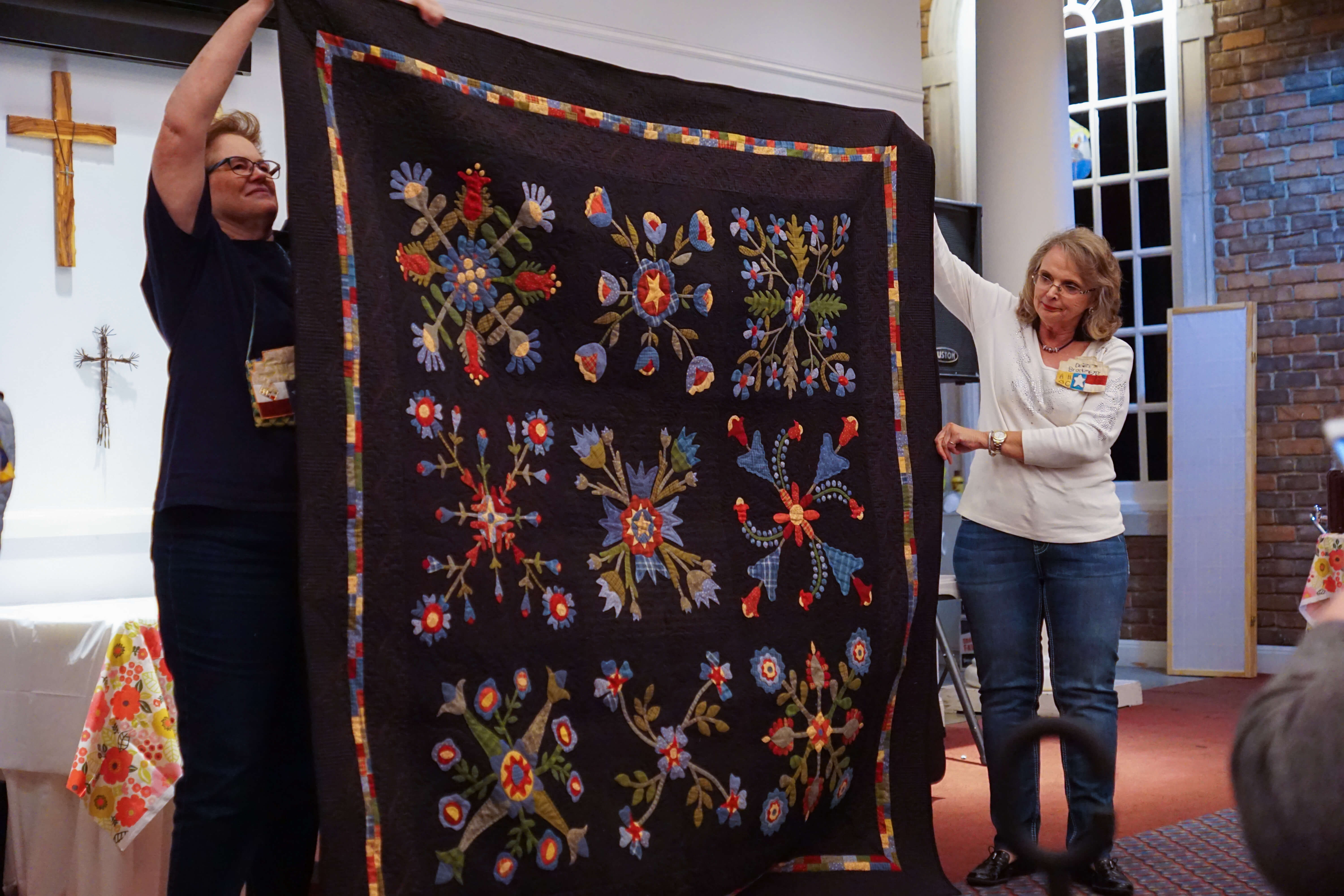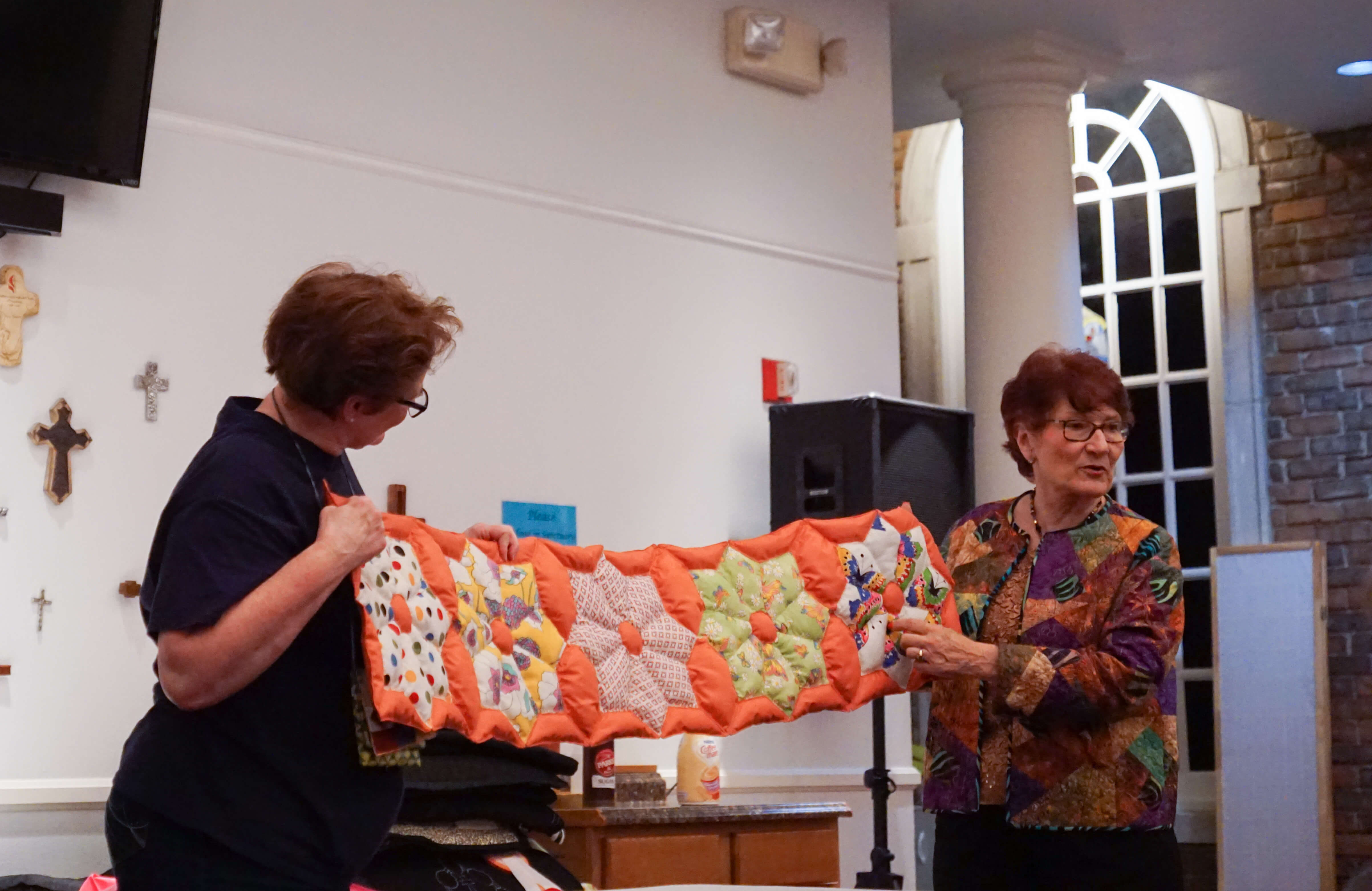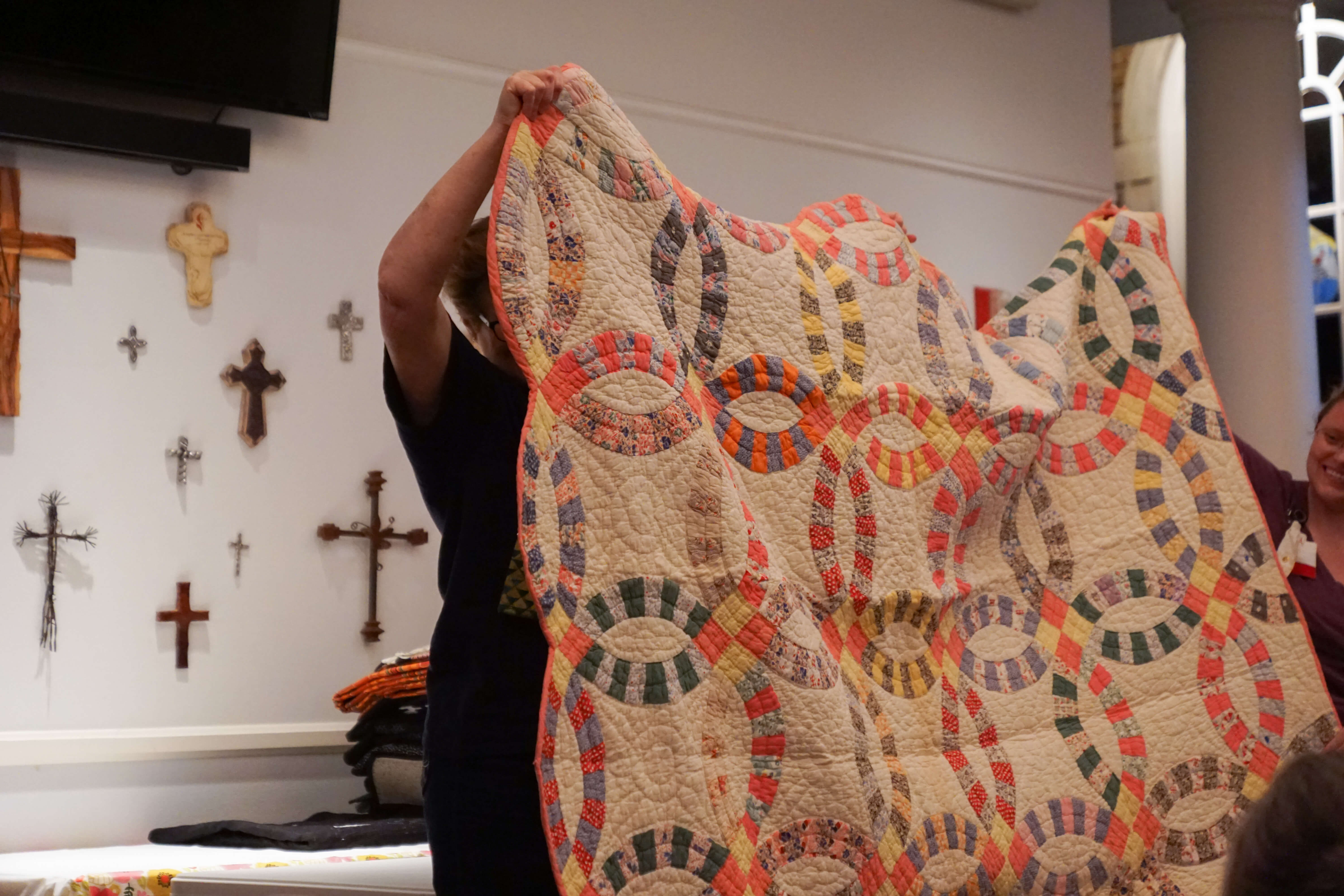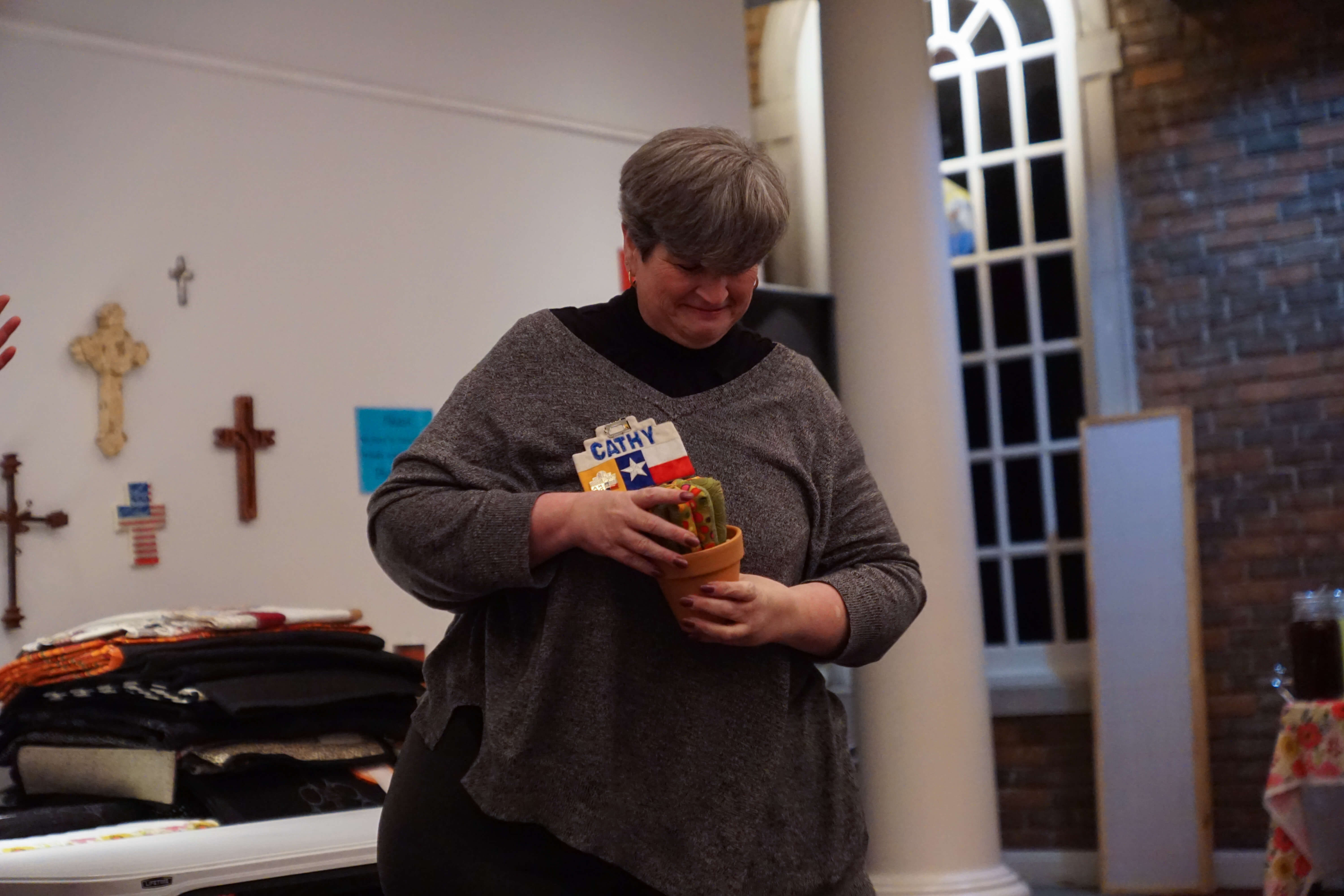 For the Adobe Lightroom slideshow (bigger & better) click here
Show and Tell is one of the favorite parts of the guild meeting.  It's not just about beautiful quilts.  It's also about quilters stepping outside their comfort zone.  Quilters inspiring other quilters.  Quilters celebrating when they finish a project.  And it's also about beautiful quilts.  Check out the Show and Tell from the March meeting.
Notice the 6 pictures after Susan's butterfly. These are thid year's round robin reveal. Think about joining next – lots of fun.